Conference in more than one language, simultaneously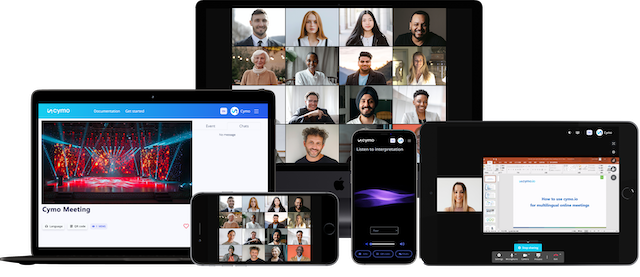 Ready-to-use solutions for your conferencing needs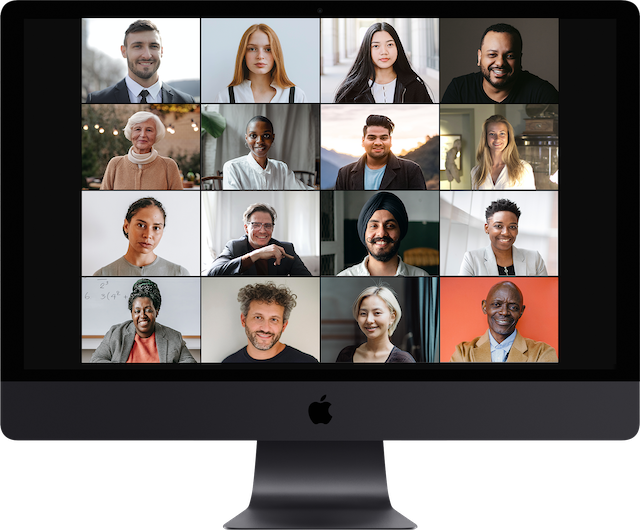 Dynamic gallery display of up to 30 concurrent windows.
Share attachments, play media files and share your screen with other participants.
Virtual interpreting booth for a professional interpretation experience.*
* Use your own interpreters or source from our network of professional language service providers.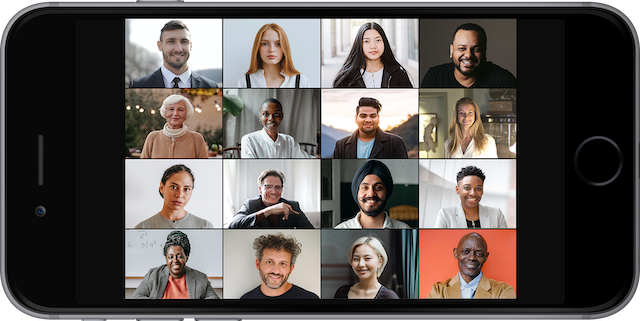 Dynamic gallery display of up to 30 concurrent windows.
Host an audience of up to 5,000.
Unlimited number of language channels for a truly multilingual experience.
Livestreaming and recording enabled.*
* Contact tech support to learn more.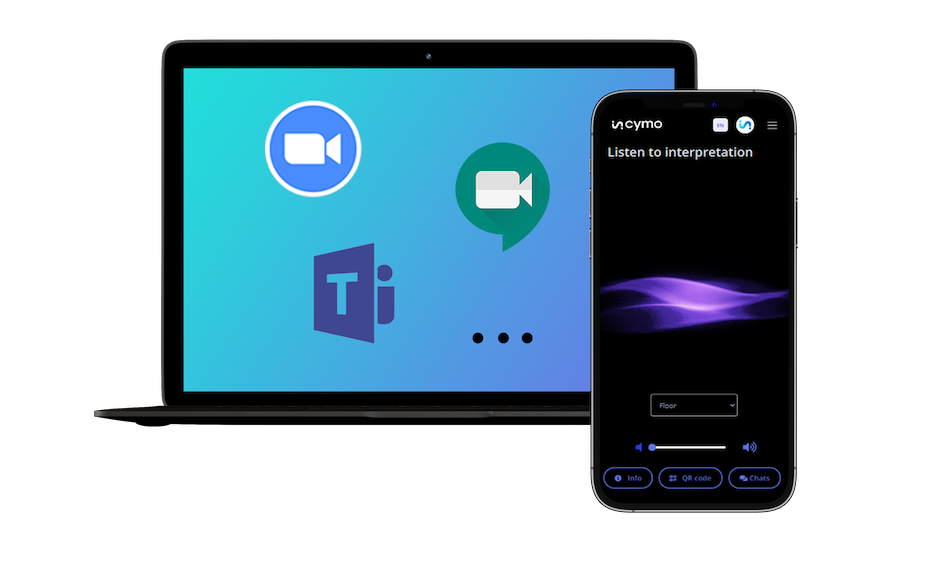 Use Cymo's professional remote simultaneous interpretation feature with other video conferencing platforms.
Live in-booth communication, intuitive handover, and multilingual relay for professional interpretation performance.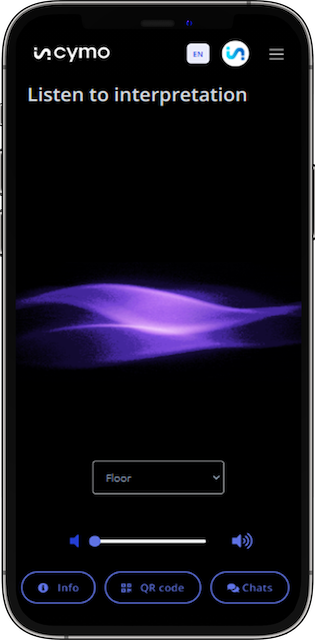 Reach a larger audience at a lower cost by eliminating direct video feed.
Serve audiences where bandwidth is limited.
Combine it with other Cymo solutions for added flexibility and scalability.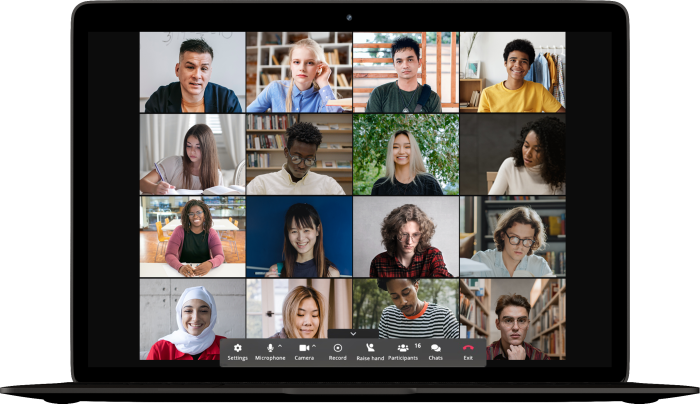 Virtual classrooms accommodating up to 1,000 students.
Enable multilingual learning across the globe with Cymo's virtual interpretation booth.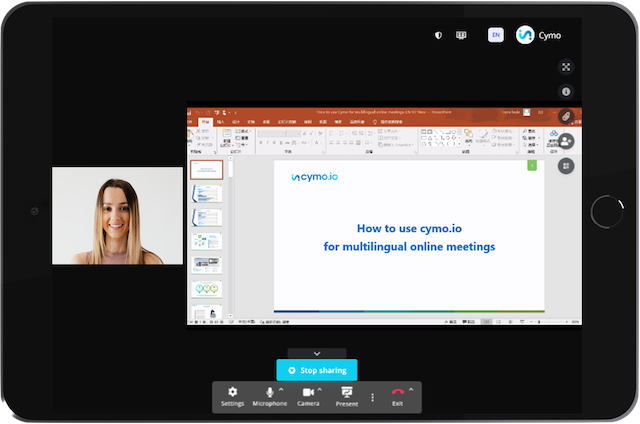 Designed for remote simultaneous interpretation training with mock booths.
Stream course exercises and monitor students' performances live.
Record and review student performances.
Standalone mock booth with recording feature for students to practice on their own time.
Fully web-based,
Browsers-enabled
Cymo is completely web-based and the latest version is ready to use in your browser.
With global accelerator technology, Cymo's first-time loading only takes seconds, then split-second.
Standalone and versatile
Cymo comes with powerful conference room features.
Start a multilingual web conference using only Cymo, or use the interpretation features with other platforms.
Cymo is compatible with major conferencing apps such as:
Zoom, webex, Gotomeeting, Skype, Tencent meeting, and Ding Talk.
Secure yet Streamlined
Secured with AES-256 channel encryption (brute-force proof) with optional password protection.
Frictionless access with no signup needed for your participants.
Share your creativity in HD
Share your entire screen, a browser tab, or a specific application window.
Play a video or audio media with no reduction in quality.
Share big files
Free cloud storage space for each meeting room
No limit on file size or number of files
Professional RSI features
Intuitive design for remote simultaneous interpretation
Single web page multilingual relay
Switch signaling button
Floor/booth volume adjustment
Split-second audio channel switch (<100ms)
Quick messaging to boothmates
Passing notes to boothmates (Private chat)
Intuitive shortcut keys
ISO compliant audio standards
and many more exciting features!
State-of-the-art technologies
Ultra low Latency
With bandwidth prediction and traffic control based on machine learning algorithms, Cymo reduces latency to under 200 ms.
Ultra Scalability
Cymo supports livestreaming up to a million audience in over 200 countries and regions.
Ultra HD quality
Cymo supports 4K 60FPS videos and 48kHz ultrawide frequency range for uncompromising audio-visual quality.
Pricing
Cymo offers competitive and flexible payment options: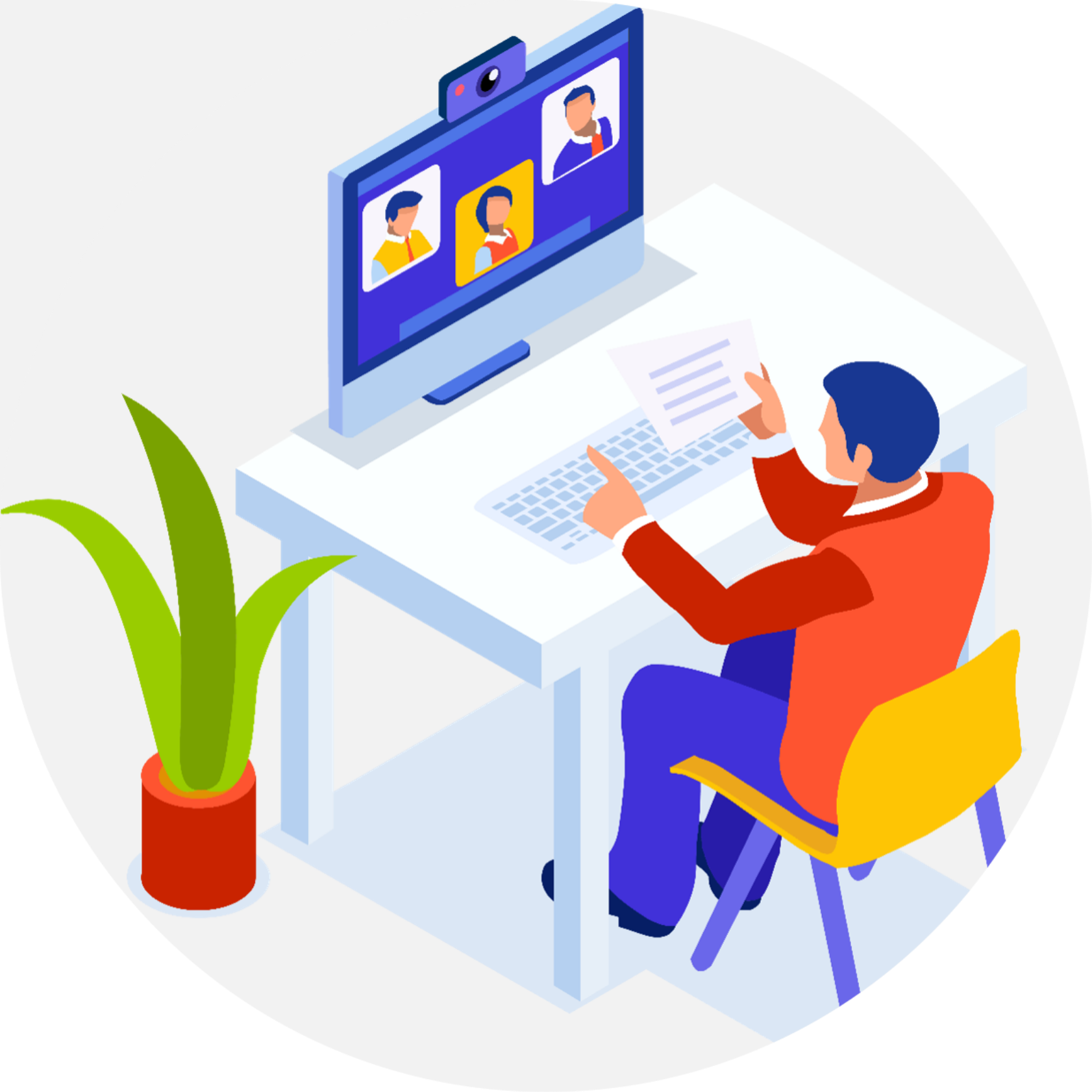 Enterprise Grade Solution
Backed by a dedicated team for your business needs
✅ Dedicated accounts manager & IT support
✅ A custom set of Cymo products or the full suite
✅ Onboarding & Training for your staff
Contact us
"Cymo's on-line interpretation training platform is straightforward and user friendly. The features are developed to accommodate the exact needs of interpreters and interpretation trainers, such as recorder, monitoring, sharing of videos and students' recordings. My students loved these features and found them very useful."
-- Contract interpreter trainer for PetroChina
"I really would like to say thank you to the IT department from Cymo, the fantastic digital platform which made this work!"
-- Patricia Wieland, Head of the World Nuclear University
Our Clients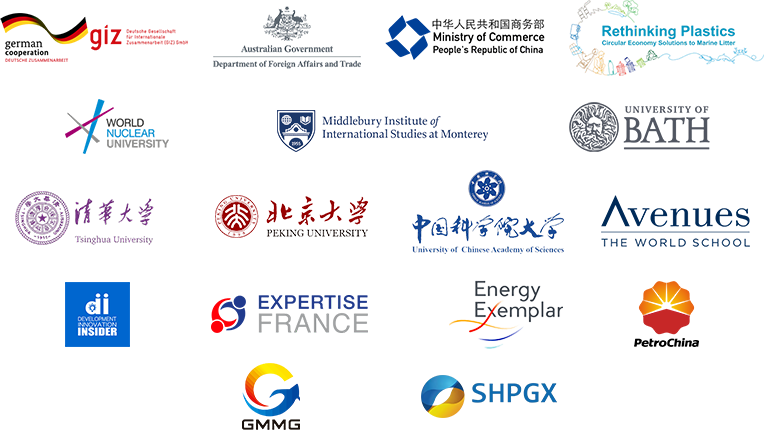 WeChat
Support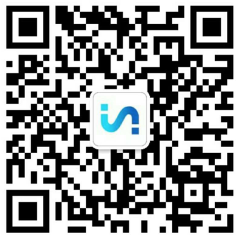 WeChat
public account